Striped Antistatic Polyester Filter Bag for Chemical Plant

1. Main Product of Yuanchen Group
1. Dust filtration-filter bag and filter felt
Polyester filter bag,polyester antistatic filter bag,polyester filter bag blending,polyester filter bag with membrane,polyester filter bag water and oil repellent,polyester filter bag special type,fms filter bag,aramid filter bag, pps filter bag, acrylic filter bag, p84 filter bag, ptfe filter bag,ptfe mix p84 filter bag,fiberglass filter bag,PTFE mix pps filter bag and polyester needle punched felt,acylic felt,aramid felt,P84 felt so on.


2. SCR Honeycomb Catalyst
Selective catalytic reduction (SCR) catalyst called SCR flue gas denitrationcatalyst, SCR technology is denitration catalyst in the appropriate temperature, using ammonia (NH3) as the reducing agent, take the advantage of the reducing agent selective, preferentially reaction with industrial flue gas of nitrogen oxide (NOx), NOx is converted into no pollution of nitrogen and water, and NOx reduction efficiency is as high as above 90%. Thereby reducing NOx emissions, and reducing smoke pollution to the environment. SCR denitration technology has become the mainstream technology of flue gas denitrification in the world.
2. We pay attention to following processing matters:
(1) Precise design required size of the filter cloth for filter bag parts, the filter cloth will larger than the actual amount design size, to leave a spare for weaving.
(2) To choose the right filter bag accessories, specifications and check its quality. The filter bag accessories should match the filter bag quality requirements.
(3) We make the filter bag line drawing, cutting, sewing on automatic production line. When the filter bag need manual processing, we will open it on the operation platform, and with certain pulling force to keep it is flat.
(4) We keep the strict processing quality standards, according to design drawings and operation process. Our worker meet the requirements of tooling and clothing , no smoking.
(5) We have the responsible for the processing of products, and examines, waste, residue, defective goods in the beginning.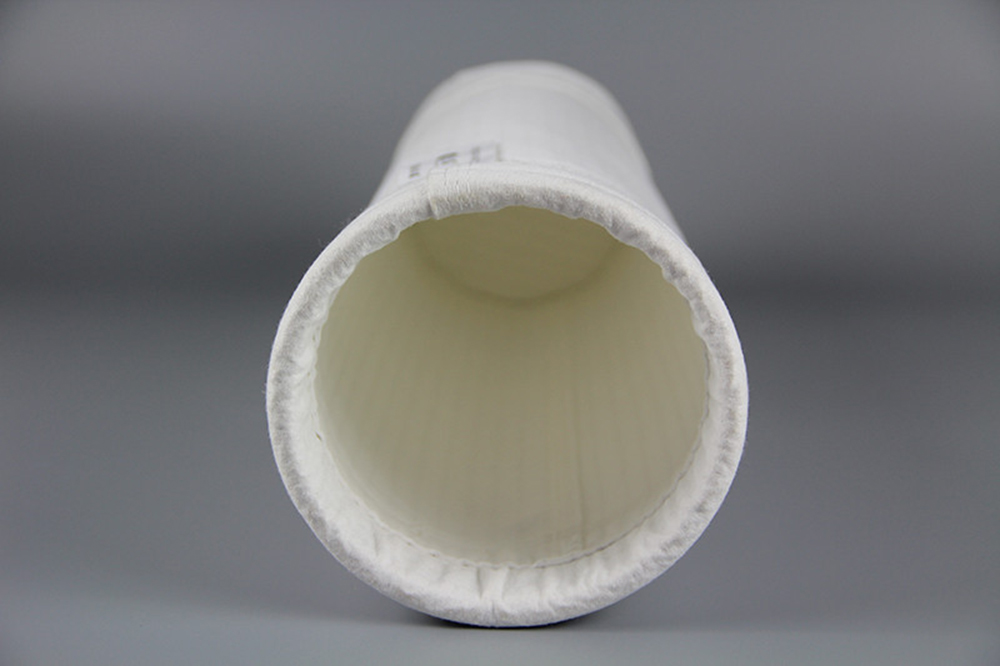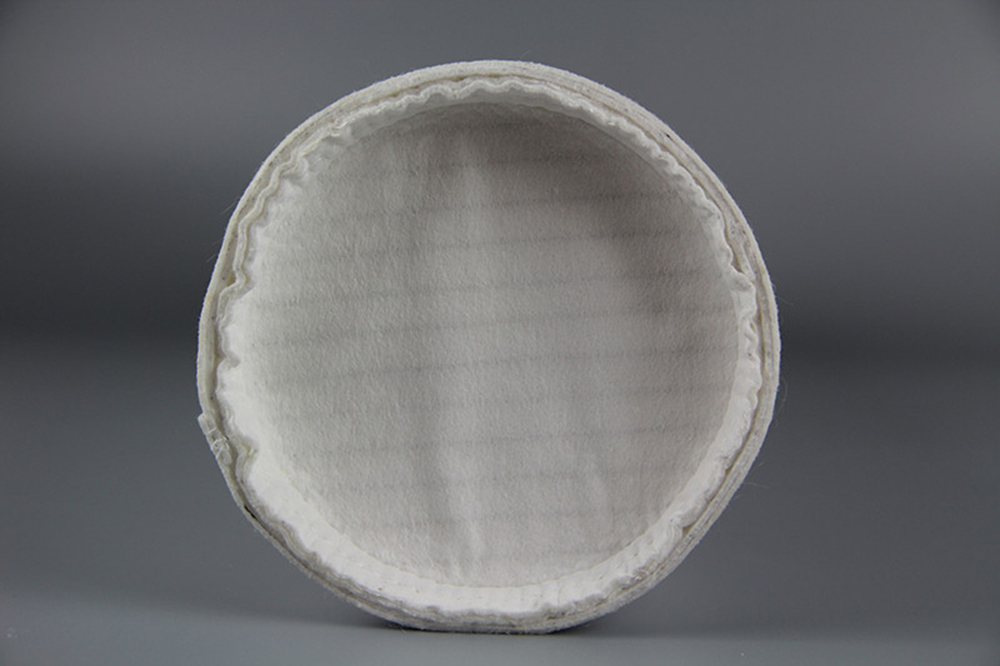 Technical Specification

Name/Quality

100% PE

Component

Shell Fiber

100% PE

Scrim

100% PE filament fiber

Weight

550gsm±5%

Thickness

1.9mm ± 0.2

Air Permeability/200 Pa L/dm2.min

20-50

Tensile Strength N/5*20CM

Length

≥1000

Cross

≥1500

Elongation at break %

Length

≤30

Cross

≤50

Temperature ( Celsius Degree)

Continue

130

Peaks

150

Finish

Singeing, Calendering, Heat-set, PTFE Membrane

Use Scope

Cement, Steel, Construction, Metallurgy
3. Remarks
1) The length of dust filter bags: can be customized
Usual size: diameter 100mm, 125mm, 130mm, 150mm, 180mm, 250mm ect.
2) Process Method: automatic sewing or welded
3) Prodction details:Double bottoms and reinforcement to make abrasion resistance.
Sewing thread: PTFE thread, polyester thread.
4) Inspection: Filter bags will be according to the national standards, industry standards and enterprise standards.
5) If your required filter bag is different from our usual one, then please send us your drawing picture and choose material you need since we also produce the nonstandard filter bag.


4. Advantages of Us:
1.Various material: Polyester(PE), Polypropylen(PP), Aramid, P84, Acrylic, PPS, Fiberglass, PTFE, Nomex, FMS etc
2.Strong intensity
3.Excellent anti-abrasion,good finishing treatment
4.Good raw material, competitive price
5.High filtration efficiency
6.Fast delivery
7.Size can be customized
8.Factory manufacturer could control quality and price
9.Strict quality inspection and contol
10.Professional designer teams to match with your operating condition
5. Application field:
Filter bag can be used for industrial filtration,product filtration,solid/liquid separation, like:
- Asphalt mixing plants
- Biomass power stations
- Chemical and pharmaceutical industry
- High temperature dedusting
- Coal-fired power stations
- Food industry
- Non-ferrous metal and steel production
- Cement, gypsum and lime industry
- Thermal waste treatment
6. The filter bag packaging:
Different types of filter bag must be individually packaged. In general, it is wrapped in plastic bags for water proof, then put in a carton. Filter bag must be neat and regular packing, with the ring of the filter bag to avoid ring flat compression deformation. For the requirement to keep the shape of filter bag, it must fill padding for filter bag inside. Any other packing ways also be accepted up to you.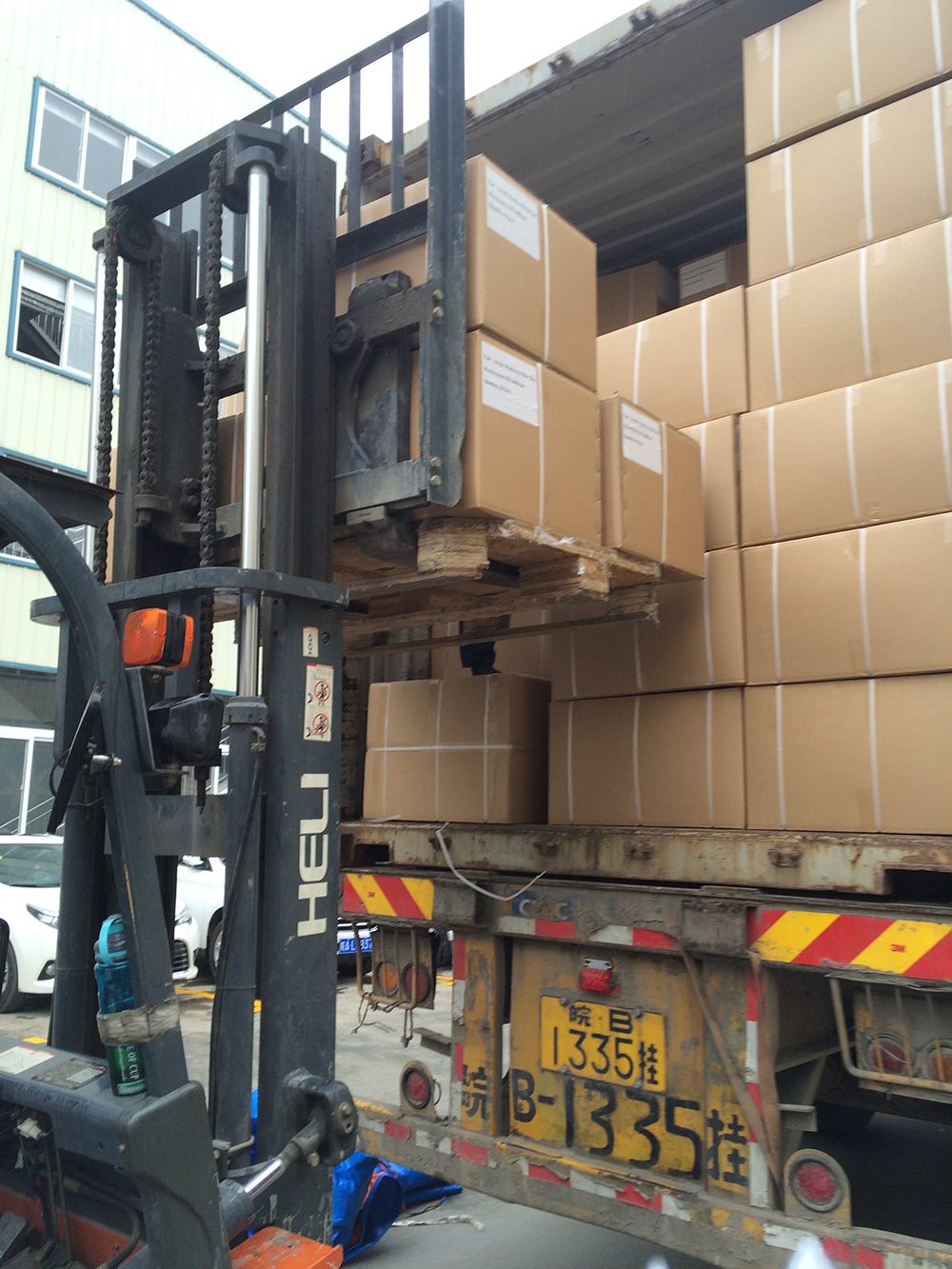 7. FRQ:
1. Are you manufacturer or Trade Company?
We are a manufacturer specialized in flue gas dust collecting bags, scr honeycomb catalyst and accessories such as filter cages.
2. What's the order process?
A. Inquiry-The more detailed information you provide,the more accurate product we could provide you.
B. Quotation-Resonable quotation with clear specifications.
C. Sample confirmation-Sample could be sent before the final ordering.
D. T/T 30% in advanced,and the balance counld be paid before shipment.
E. Production-Mass production.
F. Shipping-By sea,air or courier.Detailed picture of package could be provided.
3. What terms of payment you use?
T/T,L/C,Paypal,Western Union and so on.